Community Animal Hospital
Outstanding Veterinary Care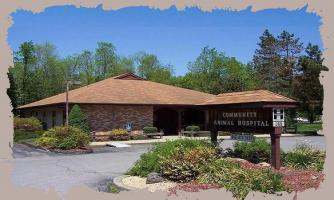 Community Animal Hospital has been offering comprehensive veterinary care for dogs and cats for over 50 years. Our experienced veterinarians are committed to providing the highest quality care and surgical procedures. Our veterinary services incorporate the latest advances in veterinary medicine, such as:
​ Comprehensive preventive care/wellness plans
Complete dental care Surgery, including advanced orthopedics
Ultrasound, echo cardiogram, and advanced diagnostics
Acupuncture, Adjustments and Massage
Digital X-rays
In-House Laboratory
We strive to create a pleasurable veterinary experience for our patients and clients. We welcome your questions and enjoy sharing our love of animals with you. Our team of veterinarians looks for opportunities to exceed your expectations. ​